< Back
Outdoor Fireplaces
January 20, 2022
Outdoor Fireplaces
As summer winds down and the evenings get cooler, it's the perfect time to socialize around an outdoor fireplace. Or maybe you need your own personal getaway after a long week—or a long day. We have several outdoor fireplaces to choose from.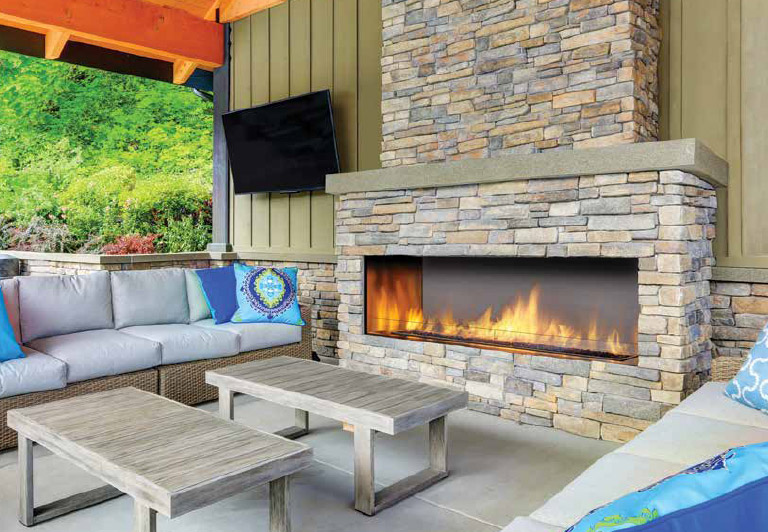 Do you have a spacious outdoor seating area? Are you looking for a beautiful centerpiece for the space? If so, the Regency HZO60 may be the perfect option. You can transform your ordinary outdoor space into an oasis with this large linear gas fireplace. Extend your living space to entertain friends and family or enjoy alone time in your personal haven.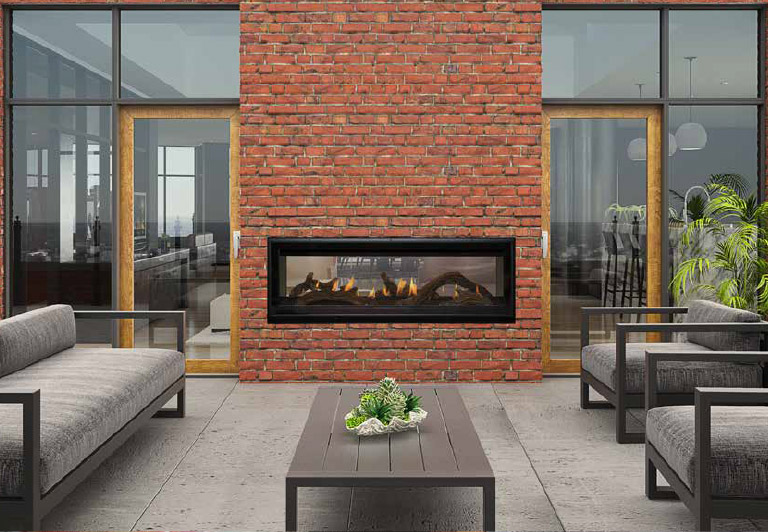 The Callaway 50 from Kozy Heat, another linear gas fireplace option, is a show-stopping visual with options to bring finishing combustibles right to the edge. This fireplace can be customized and will make you the envy of your guests.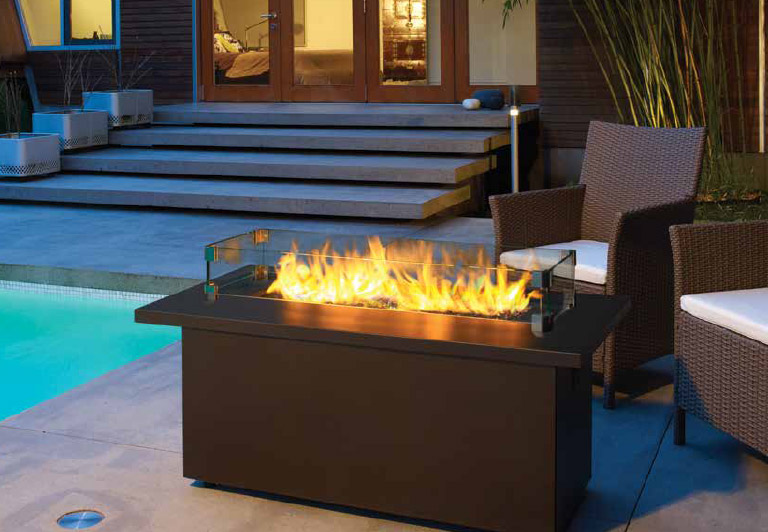 Whether your outdoor living space is expansive or limited, the Regency PTO30 may be right for you. Homeowners who like to personalize their space will appreciate this versatile gas fireplace burner, which has endless finishing possibilities. Create a 30-, 50-, 60-, 80-, or 100-inch fire feature that can be used for virtually any application.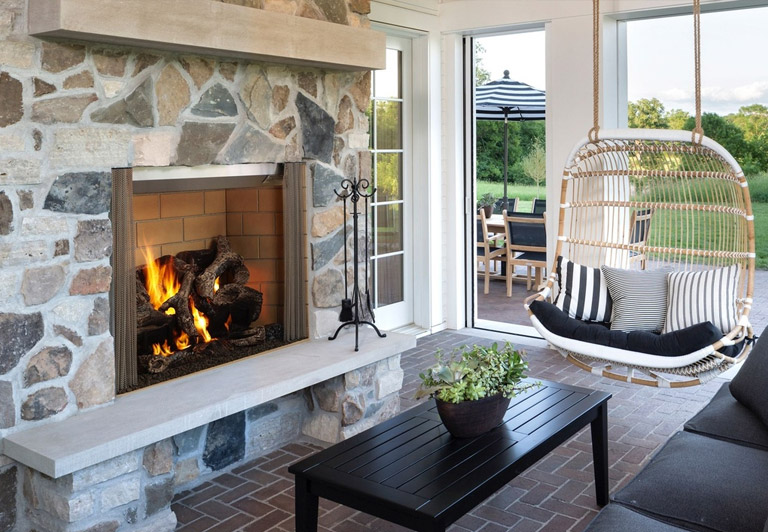 Looking for a retreat right in your backyard? The Castlewood from Heat & Glo is their most impressive outdoor wood fireplace. This fireplace makes the perfect addition to your yard.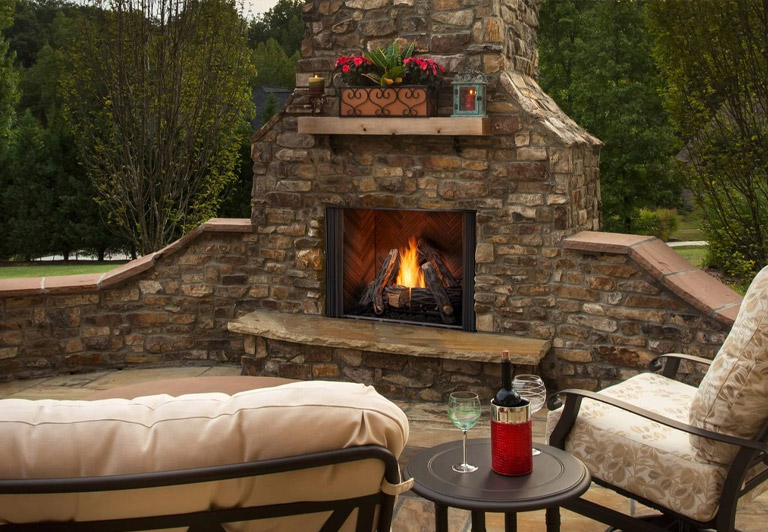 Do you want to take advantage of the remaining summer nights? Create a stunning visual with The Courtyard by Heat & Glo. The Courtyard is a transitional gas fireplace perfect for entertaining. So, gather your friends and have a great evening.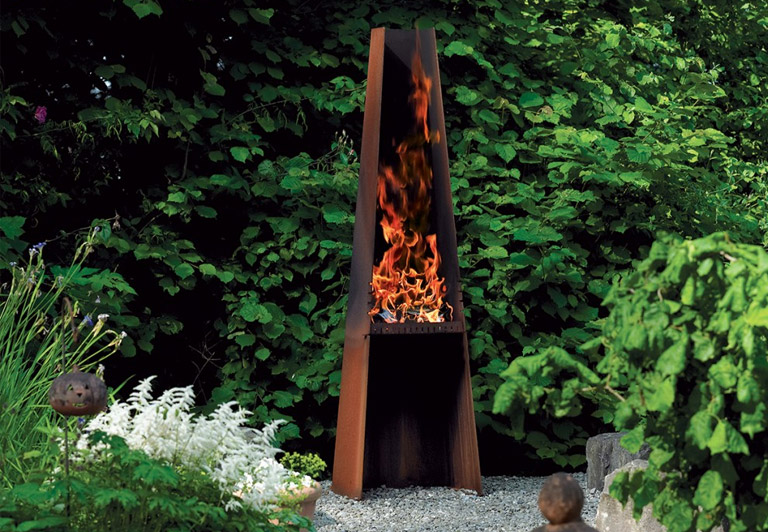 Are you looking for a unique conversation piece for your yard that doesn't require a lot of space? If so, check out the Rais Gizeh, a sculptural outdoor wood-burning fireplace. It's made of a weathering corten steel that will develop a patina over time.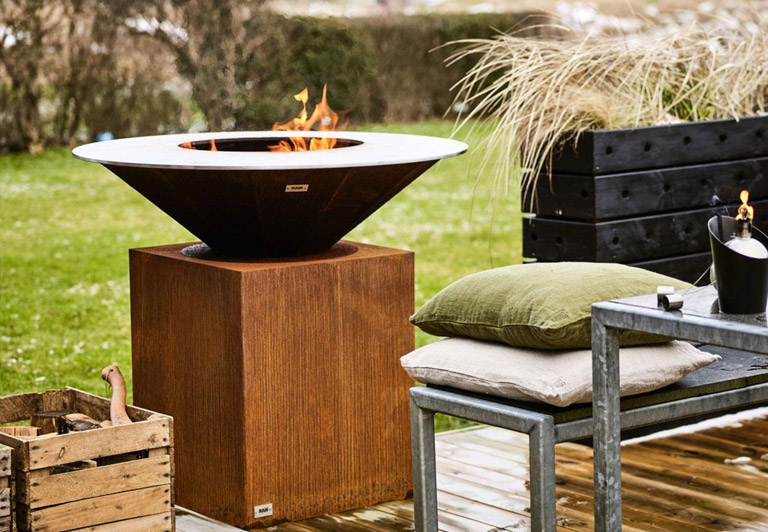 No barbecue? No problem! You can grill, fry, and roast on the Rais Circle outdoor bonfire stove. When this unit weathers, it gains a beautiful patina. Beauty and functionality in one!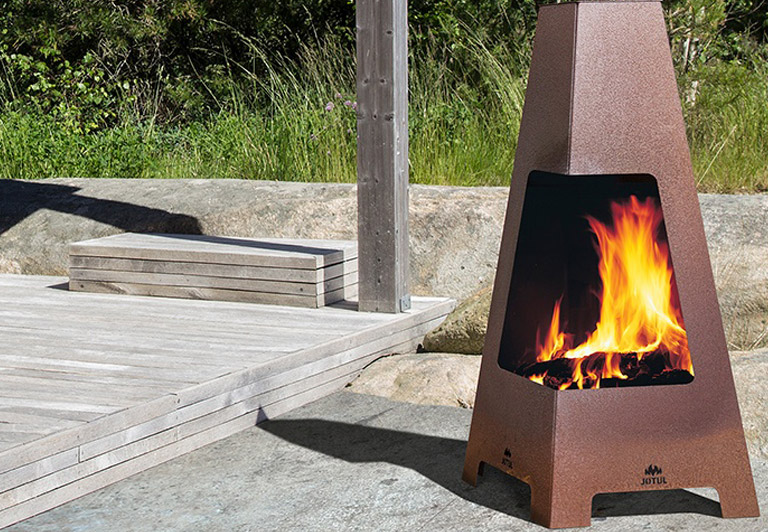 The Jotul Terrazza is another outdoor wood-burning fireplace you'll want to show off. It, too, is made of corten steel that weathers to develop a patina over time. And the wood-burning Loke from Jotul, with its weatherproof design, can be left outdoors throughout all four seasons.
Give us a call today if you would like to learn more about our fireplaces!
London: 519-652-2774
St. Thomas: 519-633-4256
Note: Merriam-Webster defines a patina as "a usually green film formed naturally on copper and bronze by long exposure or artificially (as by acids) and often valued aesthetically for its color; a surface appearance of something grown beautiful especially with age or use." (https://www.merriam-webster.com/dictionary/patina)