< Back
Is Your A/C Unit In Good Working Order?
October 27, 2021
Is Your A/C Unit in Good Working Order?
Before the hot, humid summer days descend, it's important to make sure your air conditioning unit is in good working order!
Why is a well-maintained air conditioning unit important? Below are several reasons:
1. It increases the air quality in your home, making it easier for those with respiratory problems such as asthma to breathe easy.
2. It can help cut down on allergic and sinus issues—and at this time of year, and into the summer, allergies can affect every area of life.
3. It makes for a better night's sleep. After a good sleep, challenges are easier to deal with and positive situations even more enjoyable.
4. It helps you think more clearly. A hot, humid environment leads to increased lethargy, making it harder to think.
5. It can relieve the tension and strain caused by overheating. There are enough challenges to deal with without the increased agitation of being too hot.
6. It equips you to be more productive. Household chores, working from home, virtual school—now, more than ever, providing an environment conducive to productivity is important.
7. It keeps fleas and other parasites and insects under control, which is good for you—and your pets.
When it comes time to sell your home—a well-maintained air conditioning unit may increase its property value. A hot, humid environment can cause problems for you, your family—even your pets. It's unwise to neglect air conditioner maintenance, as there are health risks in doing so, risks that are easily avoided.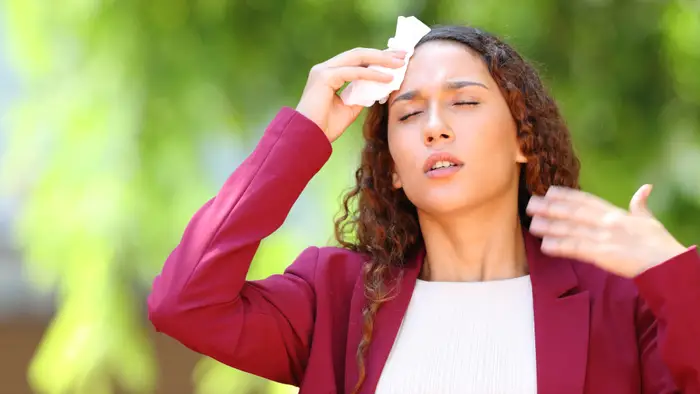 The My Fireplace team is prepared to ensure your air conditioning unit is ready to provide you and your family with a cool, enjoyable—and healthier—summer.
Call us at 519-652-0416, email us at general@myfireplace.ca, or visit us on our website at www.myfireplace.ca to book an appointment today.

In addition, feel free to check out our Facebook and Instagram pages for more great My Fireplace offers and events.
My Fireplace - 4026 Meadowbrook Dr, London, ON N6L 1C9

Coad Heating, Air & My Fireplace – 43993 Talbot Line, St. Thomas, ON N5P 3S7