< Back
Create New Holiday Traditions
Close your eyes. Think warm, cozy, traditional holiday. What comes to mind?
For many people, gathering around a roaring fireplace gives them a sense of peace, calm, and nostalgia.

We at My Fireplace can provide the roaring fireplace—and hopefully, pleasant feelings that come along with it. We'll leave the happy memories—both new and old—up to you.

Here are three of our traditional wood-burning units:

The Hearthstone Clydesdale Wood Insert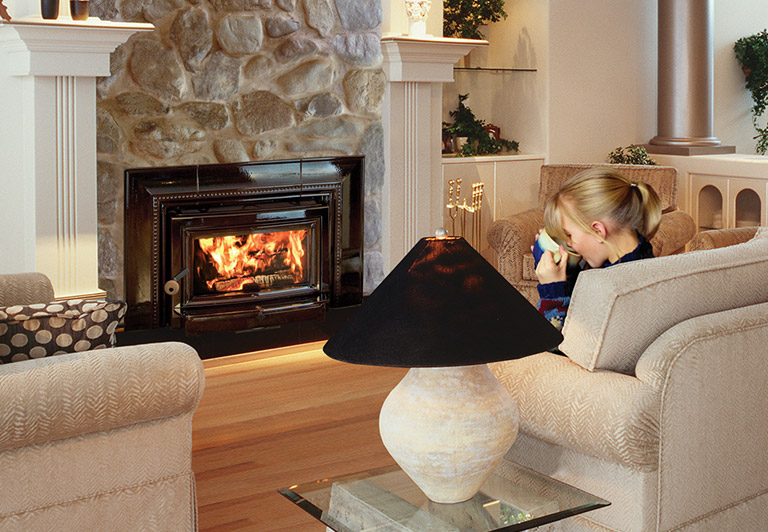 Transform your current fireplace into a comfort solution. The Clydesdale is the perfect solution for drafty, inefficient fireplaces. The large viewing area highlights the ambiance of wood burning while the cast iron and soapstone construction generates a heat output sufficient for large areas.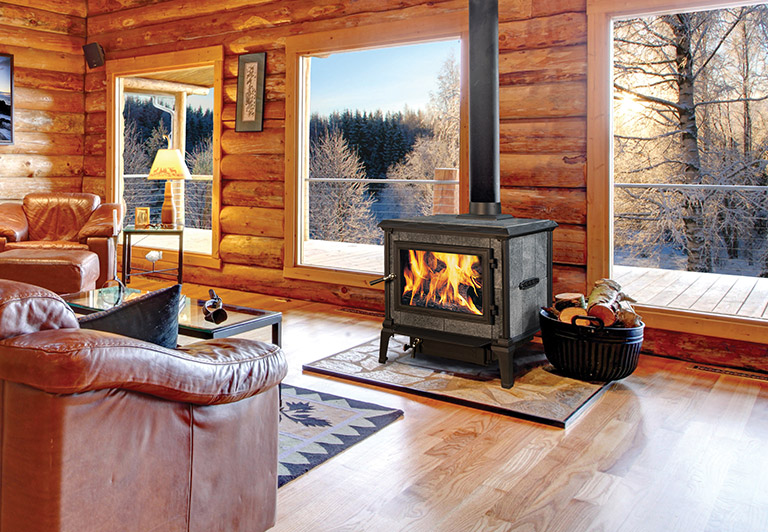 The Mansfield has relaxed good looks and delivers lasting warmth. It's a true workhorse and a top-seller among hearth professionals. Providing up to 14 hours of sustained heat on a single load of wood, the Mansfield delivers comfortable warmth throughout your home.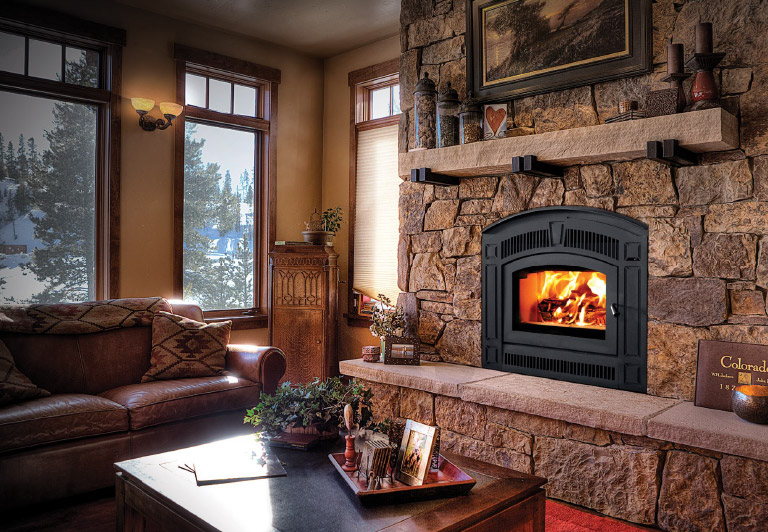 Are you in search of a traditional-looking fireplace for your new build? The Pearl is the answer. No masonry chimney needed. This fireplace offers extremely efficient wood heating for the home.
And if you're looking for a wood stove, check out these two options: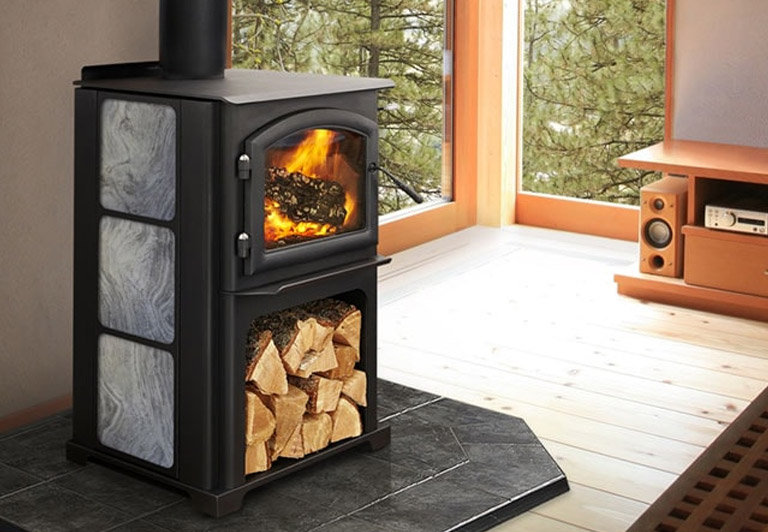 "Nothing burns like a Quad" The Discovery II offers exclusive technologies such as a four-point burn system and automatic combustion control, making your burn more effective and efficient. Plus, it makes a beautiful addition to your home.

A traditional-looking wood stove with 21st century updates. Not only is the F1500 highly efficient and compact, it also dramatically reduces emissions to 1.0 gm/hr. Enjoy the large viewing area and design features, knowing you're backed by the industry's best warranty on both the stove and catalytic combustor.
Ready to create some warm memories? Contact Us!

4026 Meadowbrook Dr., London

(519)652-2774
43993 Talbot Line, St. Thomas

(519)633-4256