< Back
Choosing the Right Fireplace for Your Home
With winter just around the corner, it may be time for a new furnace.
The professionals at My Fireplace can help you choose the unit best suited for your home—and we can install it too.
Here are three of the models we have to choose from: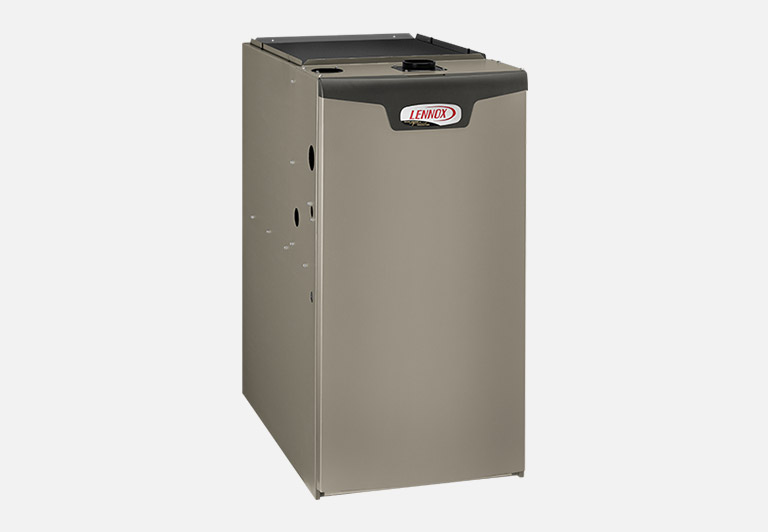 The SLP98V is Energy Star® certified and has efficiency ratings of up to 98.7% Annual Fuel Utilization Efficiency (AFUE). This furnace has modulating stages of heating, a fully insulated cabinet, an insulated blower compartment, an ultra low continuous fan, and SilentComfort™ technology. It also features a variable speed motor and enhanced humidity control. The SureLight® silicon nitride ignitor ensures you'll have heat when you need it. This unit is also air filter and humidifier compatible and comes with a 10-year limited parts warranty on covered components and a limited lifetime heat exchanger warranty.
The Carrier® 59MN7 Infinity® 98Gas Furnace with Greenspeed™ Intelligence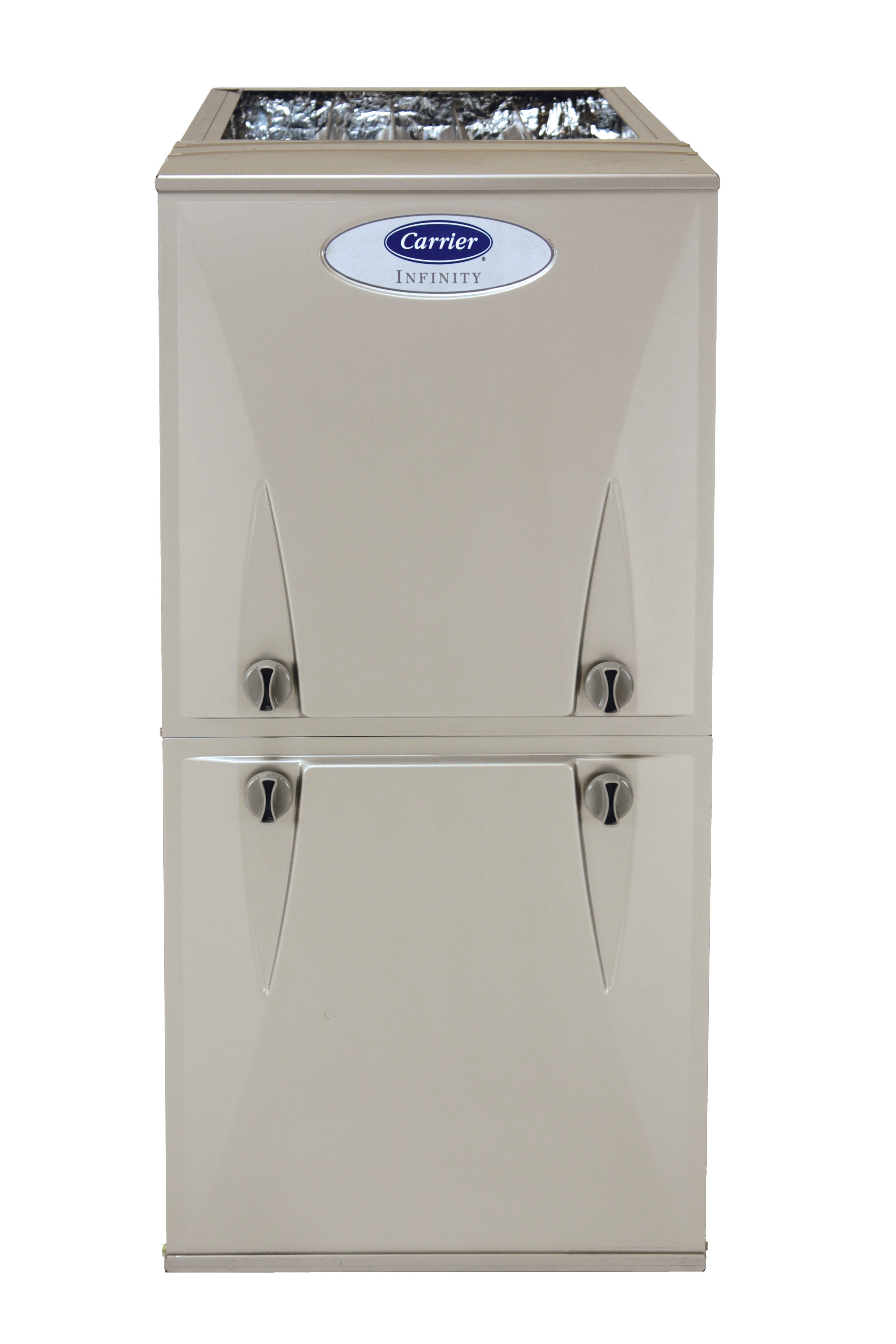 The Infinity® 98 furnace delivers precision comfort with Greenspeed™ intelligence. This is the most advanced Carrier® furnace ever made. Its unique design innovations achieve unprecedented efficiency and quiet.

Greenspeed™ intelligence is created by pairing adaptable-speed technology with our Infinity control's intelligence. The unique, modulating gas valve of this unit, when managed by the Infinity control, allows it to adapt its output to the needs of your home. With tiny, 1% adjustments between 40 and 100% capacity, it gives the home only the amount of heating necessary.

This allows the furnace to operate longer at steadier, lower capacities, which ensures incredible energy efficiency and quiet operation with tighter temperature control than standard furnaces.

Variable-speed blower operation is a part of the Greenspeed™ equation, while also enhancing other system components. It's the outstanding choice for potentially boosting air conditioning system efficiency and improving summer dehumidification.
The 59TP6 Performance™ 96 Gas Furnace
Supported by the Performance Edge® thermostat and a variable-speed blower motor, this furnace will run in low stage up to 90% of the time. Longer low-stage run times give you better energy efficiency, better temperature control, and increased comfort. It also assures you of a quieter performance.

The variable-speed blower operation also aids other system components and can help make your air conditioning system more efficient and improve summer dehumidification.

Additionally, SmartEvap™ technology, which periodically stops the fan in "Constant ON" mode, gives cooling condensation time to drain away to prevent rehumidification. SmartEvap can reduce humidity by up to 10%.
This unit a great option for your year-round heating and cooling needs.
To discuss the right furnace for your home—and to arrange purchase and installation—contact My Fireplace.
Stop by the London showroom, 4026 Meadowbrook Dr., London, or call (519)652-2774.
If you live in the St. Thomas area, stop by 43993 Talbot Line, St. Thomas, or call (519)633-4256.