< Back
Add Beauty to Your Home with an Electric Fireplace
Add Beauty to Your Home with an Electric Fireplace
There's something special about curling up by a fireplace on a cool autumn night, and we offer a wide variety of electric fireplaces to suit any décor.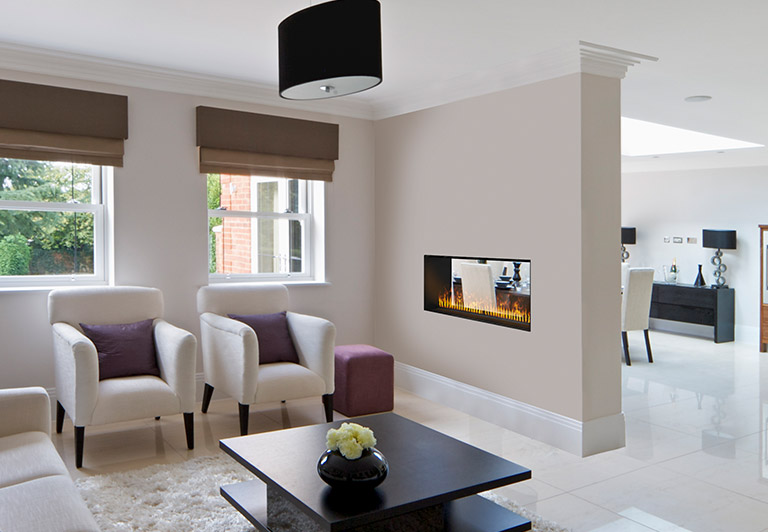 The Opti-Myst Cassette from Dimplex is beautiful and functional. This unique unit can be installed as a single-sided fireplace or it can be converted to a see-through design that opens the view between rooms.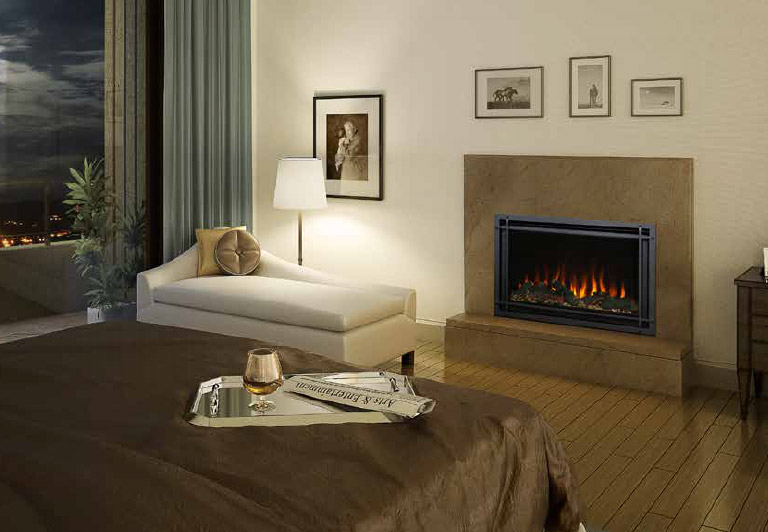 The Kozy Heat Osseo Insert features realistic flames and a natural-looking ember bed. It's perfect for any room where you want to add the charm and beauty of a fireplace.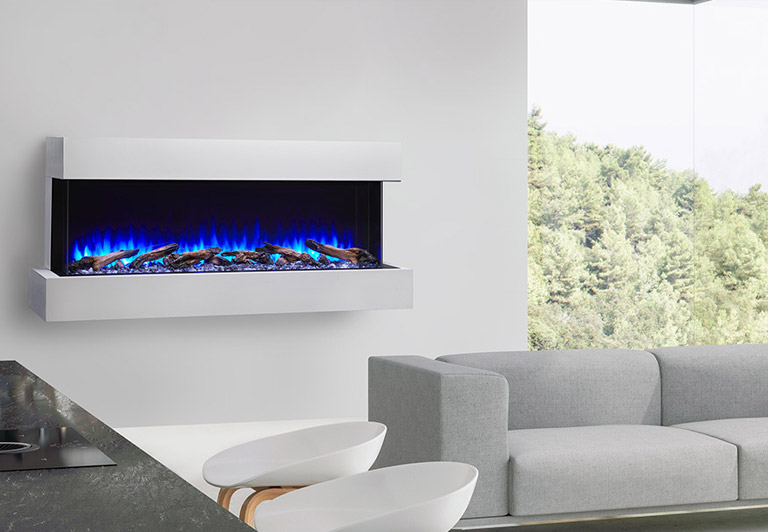 The fully customizable Scion Trinity from Heat & Glow is a show-stopping linear electric fireplace. Its sleek design allows finishing to be brought up to the edge and provides a luxury design. Looking for something extra special? The Scion Trinity might be the choice.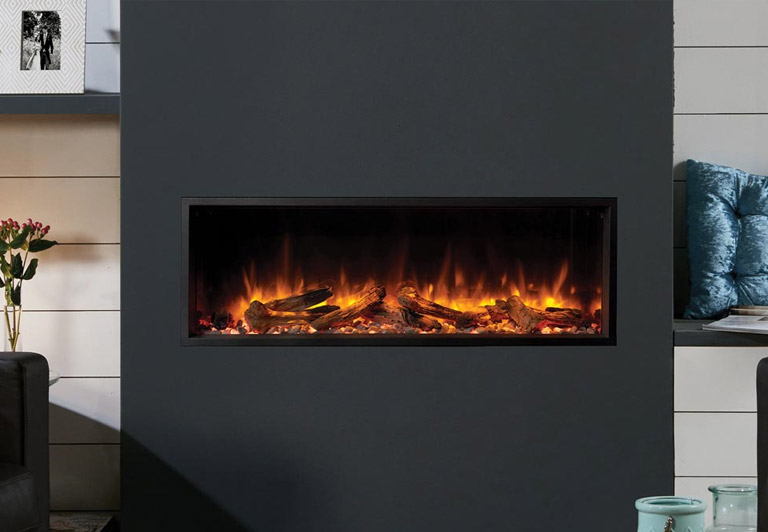 The Regency Skope Series of electric fireplace boasts unmatched realism and depth. This elegant linear electric fireplace stands apart from the rest. The styling options are endless with over 39 lighting combinations that provide unique three-dimensional viewing.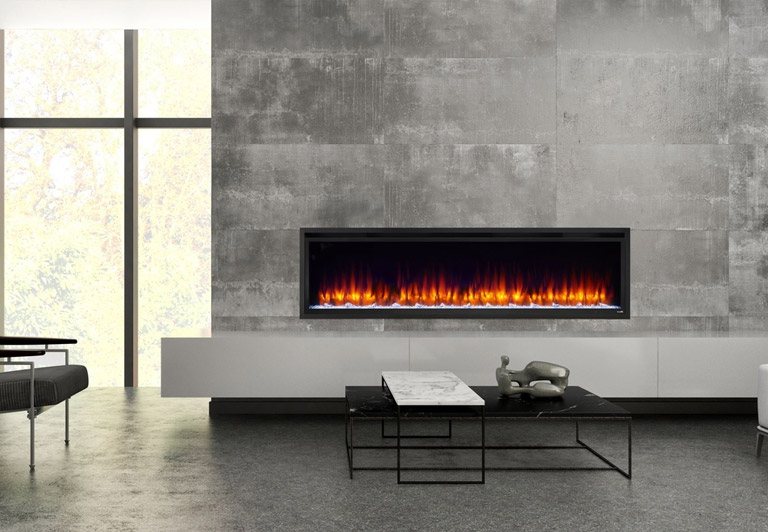 You can completely personalize the Heat & Glo Allusion Platinum to give your space an upscale look and feel. This linear electric features a large viewing area and minimal flame. The wall mounting option makes installation exceptionally easy.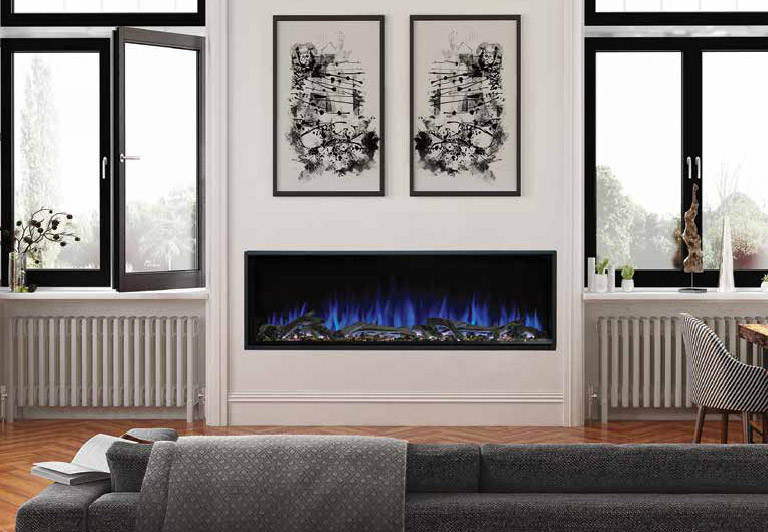 The Osseo Series from Kozy Heat is a contemporary beauty that is modern, linear, and customizable. It will perfectly complement your 21st century lifestyle.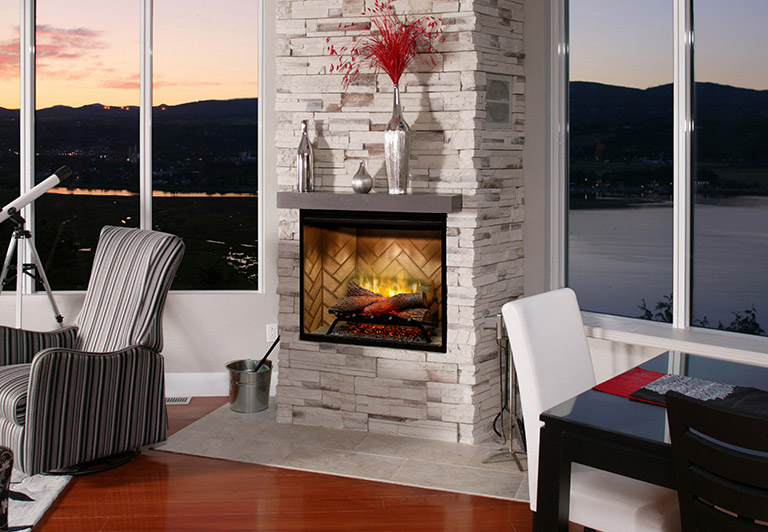 Looking for something revolutionary yet classic? The Dimplex Revillusion® 30" Built-In Firebox is a completely new way of looking at fireplaces. A clear view through the lifelike flames to the full brick interior captures the charm of a wood-burning fireplace.
If you're ready to spend the lengthening evenings in front of an electric fireplace customized to perfectly suit your surroundings, come and see our wide range of options.

For more information, contact My Fireplace.

Online Contact Form: https://myfireplace.ca/contact
Email: general@myfireplace.ca
Phone: 519-652-2774 (London) or 519-633-4256 (St. Thomas)
Street Address: 4026 Meadowbrook Dr., London, ON or 43993 Talbot Line, St. Thomas, ON