< Back
Furnace Repairs at My Fireplace
October 27, 2021
The Right Choice for Furnace Maintenance, Repair, and Installation
With 25 years of experience, My Fireplace is always the right choice for your furnace installation and servicing. We serve households in London, St. Thomas, and the surrounding Southwestern Ontario areas and guarantee 100% customer satisfaction.
No matter the season, it's critical that your furnace is maintained regularly. At My Fireplace, our professional and qualified heating, venting, and air-conditioning (HVAC) specialists and technicians will assist you with all your furnace repair and maintenance needs. We have technicians available 24/7, 365 days a year.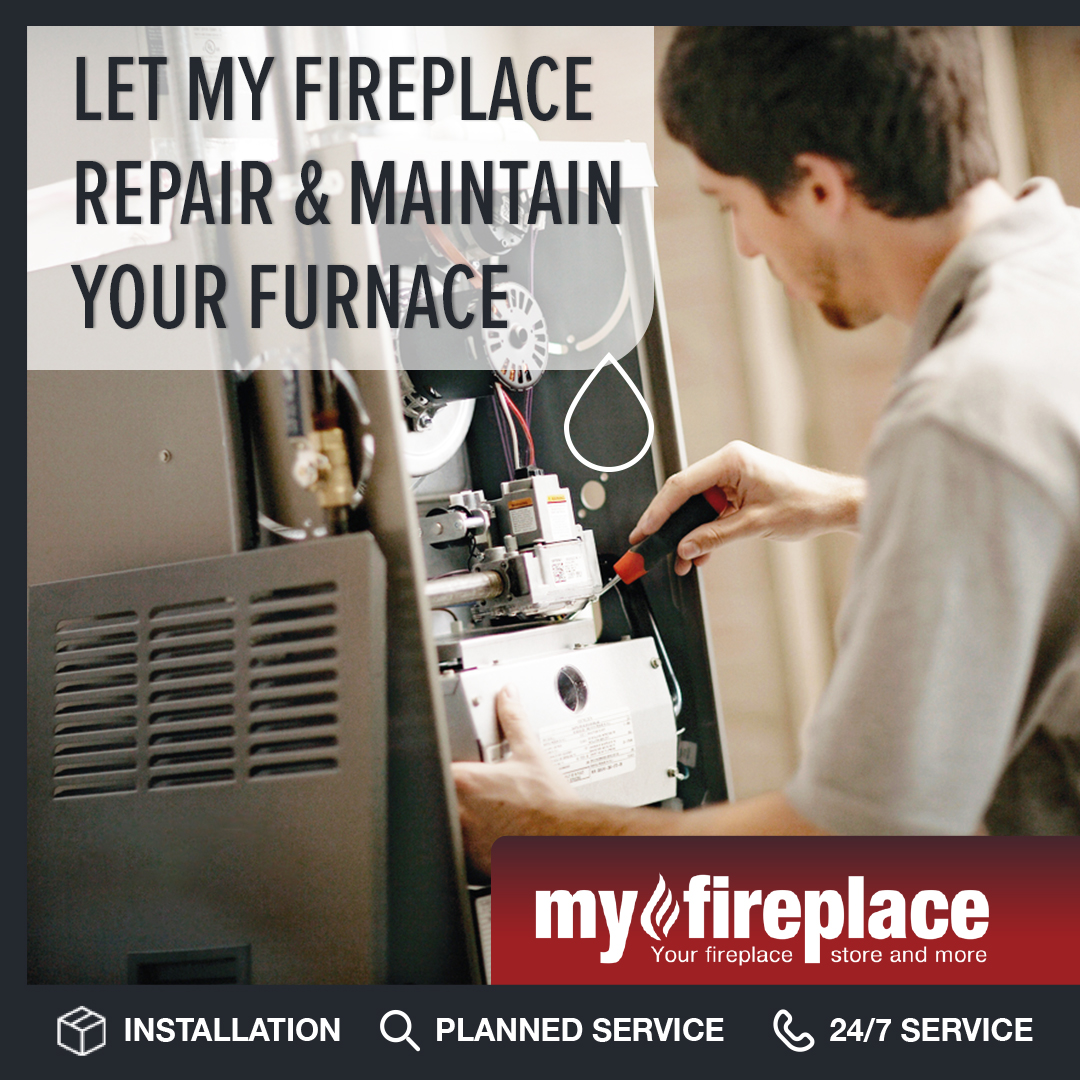 Why is Regular System Maintenance Vital?
It Saves You Money
Well-maintained heating and cooling systems ensure that your energy and repairs bills will be lower.
It Keeps Your System Running at Optimum Efficiency
During each regular maintenance visit, an expert My Fireplace technician not only completes a comprehensive maintenance checklist but also is attentive to potential issues that could jeopardize your system's efficiency in the future.
It Improves the Air Quality in Your Home
A clean air filter and a system running at optimum efficiency improves the air quality in your home. Family members with asthma, allergies, or other respiratory issues will breathe easier with a well-maintained system.
It Ensures Your System is Right for Your Home
My Fireplace technicians are trained to identify when a furnace is the incorrect size for a home and/or has been incorrectly installed. If either is the case, our technicians can explain what system would best suit your needs. My Fireplace has several to choose from.
It Provides Peace of Mind
Imagine the peace of mind you will experience knowing your system is correct for you home, will save you money, and will provide a healthy environment for you and your family.
Is it time to get your furnace maintained, repaired, or replaced? You've come to the right place, your Lennox Premier dealer, My Fireplace! My Fireplace technicians are available around the clock to repair and install all makes and models of furnaces, air conditioners, and fireplaces.
Call us at 519-652-0416, email us at general@myfireplace.ca, or visit us on our website at www.myfireplace.ca to book an appointment today.
In addition, feel free to check out our Facebook and Instagram pages for more great My Fireplace offers and events.
My Fireplace - 4026 Meadowbrook Dr, London, ON N6L 1C9
Coad Heating, Air & My Fireplace – 43993 Talbot Line, St. Thomas, ON N5P 3S7